Dr. D. Ivan Young is available for interviews, TV, radio, digital media and public appearances, and private bookings. As a master credentialed expert on personality type, Dr. D. Ivan Young is a highly sought-after keynote speaker. His theories about Law of Attraction and human emotional intelligence have gone viral due to his ability to connect with millions of fans from around the world.
His confident demeanor and silky speech coupled with his exclusive knowledge of personality types, has helped catapult his career. He is a popular public speaker, life coach and relationship expert. Recently, he reached a milestone mark in his career with the online surge of engagement for his straight-from-the-hip TEDx Talk, Emotional Intelligence: Using the Laws of Attraction, which has received over one million views. 
Dr. Young combines his knowledge and exclusive theories to help motivate, educate and energize an audience. When the lights go up, Dr. D. Ivan Young commands the stage and the crowd instantly knows that they are in for something special.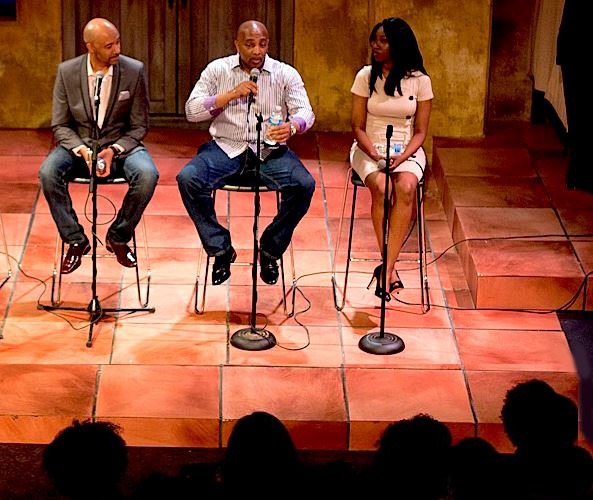 What's next for Dr. D. Ivan Young?
Heavily impacted by the change in Presidency, Young is writing a book about the current state of America since Donald Trump took office, which he believes became the catalyst for the emergence of hate-filled xenophobic extremists from America's dark past. Young has never been afraid to speak from the hip and promises to confront the controversial divide. with proven facts based on behavioral science and MBTI theories.
HOUSTON, TX— (February 3, 2017) – What's most exciting about the program is that it allows me to reach the masses in an up close and personal way. The fact that we're streaming live only makes it better. I've learned a great deal about creating a program that's both engaging and entertaining with a focus on enlightening and educating our listeners. Read More
HOUSTON, TX— (April 27 2017) – Black Life Coaches Network (BLCN), one of the most respected life-coaching bodies for urban America, Canada, The United Kingdom, Caribbean and Africa, has named Houston-based Dr. D. Ivan Young, PhD as its choice for Life Coach of the Year. Read More